Requirements
Qualifications and Requirements for Enrollment
He/She must be at least 16 years of age
Must be physically fit to drive
Must submit a parental consent for students aged 16-17 years old
NOTE:
Special discounts for group enrollees
Free use of training cars, gasoline, troubleshooting, traffic rules and regulation lecture
Bring your student permit/license when driving
Request for re-scheduling of driving lesson should be done 2 days before the date of lesson
Registration fee is non-refundable
Registration fee is non-transferable
Enrollment is valid for 60 days upon registration
WARNING!
For security reasons, do not bring any firearms or deadly weapons to driving lessons.
In addition, please do no bring any valuable possesions to driving lessons as Good Sign Driving Tutorial Academy will not be liable for any lost belongings.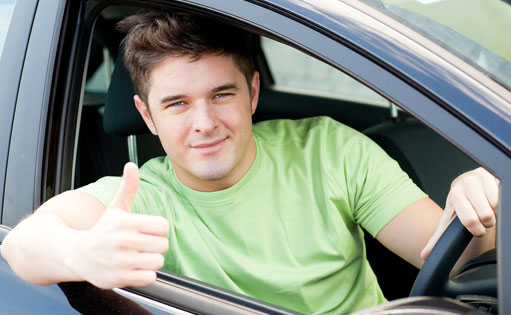 TRAFFIC RULES

Keep on your left, allowing the vehicles from the opposite direction to pass.
Give way to traffic on your right, especially at road junctions and round abouts.
While turning either left or right, give way to vehicles going straight.
While turning left, keep to the left side and turn close to the left side of the road to which you enter.
Slow down at the junctions, intersections and pedestrian crossings. Also slow down near school zones, temple areas etc., where a lot of pedestrians and vehicle traffic move. Give signals before you make any manoeuvre, indicating your intention, so that the other road users can adjust accordingly.
Always use a helmet if on a two-wheeler and always check that the strap is fixed properly.
Stick to the given speed limit and remember that speed limit is related to the traffic condition.
Keep enough distance from the vehicle ahead to avoid collision.
Yellow lines should not be crossed under any condition.
At junctions or intersections, never park the vehicle beyond the stop line.
At pedestrian crossings always remember that the pedestrian has the right of way.
At the signal, do not stop your vehicle on the Pedestrian Crossing.
Two-wheelers are meant only for two. Third person is not allowed, even children.
Do not start your vehicle on the amber light. Wait for the light to turn green.
Overtake only from the right side of a vehicle. Never overtake on bridges, narrow roads, junctions, school zones and pedestrian crossings.
Do not drive in a zig-zag manner.