JENNY PEARL D. IBANEZ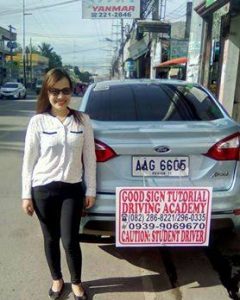 Being in a Good Sign Driving Academy for 5 days is such a good experience and worth trying as a new bigginer.
All instructors were so patient. Thank you so much to Sir Erick , Sir Elmer & Sir Rudy for imparting your driving techniques and knowledge to me. You are all the best.
"Safety is always be the first thing to put in mind".